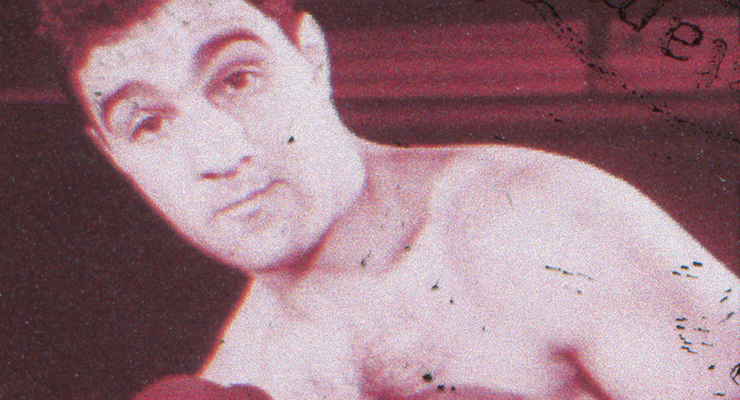 Who doesn't love Rocky Balboa? Even though he's a fictional character, he still inspires people from around the world. Addrrriiiiannn!
We love Rocky Balboa, too. But there's another boxer named Rocky who inspires us even more – because this Rocky was a real person. His name was Rocky Marciano and today marks the 59th anniversary of his retirement after a legendary career in the ring.
Rocco Marchegiano was born on September 1, 1923 in Brockton, Massachusetts. As a kid, Rocco was a talented baseball and football player, but not a boxer. However, his life took an unexpected turn at the age of 20 when he was drafted in the U.S. Army.
In the Army, Rocco discovered he could get out of kitchen duty if he joined the Army boxing team. Turns out, he was pretty good. So good, he became an amateur boxer after being honorably discharged in 1946.
He also tried out for the Chicago Cubs around that time and eventually earned a spot on the team. Unfortunately, the Cubs cut him before he could ever play a game. His dreams of playing professional ball now behind him, Rocky decided to give professional boxing a shot. He fought in his first pro match on March 17, 1947. He won by knockout in the third round.
Packing a Punch in the Pros
Knockouts became his calling card. After his first fight, he went on to win an additional 15 matches in a row – all by knockout. He wasn't the smoothest or most technically proficient fighter. But he was arguably the toughest and most determined.
The blue collar people of the day loved Rocky, because he was one of them. His hometown fans would follow him from fight to fight, yelling "Timberrrrr" from the stands whenever he rendered yet another opponent unconscious. Rocky's rugged looks and humble demeanor struck a chord even among people who weren't traditionally boxing aficionados.
One night, at the start of a fight, an announcer had difficulty pronouncing the name "Marchegaio." So Rocky changed his name right on the spot, and "Rocky Marciano" was born.
Fighting his Hero
On October 26, 1951 Marciano fought against boxing titan Joe Louis. While Louis was generally considered a bit past his prime, he was still a tremendous presence in the ring. The fight was long and brutal, but in the eighth round Rocky knocked Louis out cold.
Even though he was glad to win, legend says he broke down crying afterwards because of his immense respect for Louis, who had been his personal hero.
Becoming a Champion
Two years later, Marciano got a shot at the World Heavyweight title against defending champ Jersey Joe Walcott. The fight was especially brutal. Walcott had a point lead for almost the entire fight and generally forced Marciano to play defense. But in his true "never give up" fashion, Marciano stood his ground against his more technically skilled opponent. Finally, in the eighth round, Marciano landed a powerful blow and KO'd Walcott – much to the surprise of just about everyone watching. Rocky Marciano was now the World Heavyweight Champion.
He successfully defended his title five more times. His last professional fight was on September 21, 1955 against Archie Moore. Again, Rocky won by a knockout. He retired as the Champ and to this day remains the only heavyweight champion to remain undefeated during his career.
Marciano's Legacy
Rocky passed away in a place crash on August 31, 1969 at the age of 45. Even though he was young, his impact on the world remains timeless.
Boxing was a different sport back then and it's truly impossible to say how Rocky would fare against today's modern stars. But he's absolutely one of the sport's most inspiring figures. He fought because he wanted to provide for his family. His fans loved him because he was one of them. Even though he didn't always have the best moves, he had the biggest heart and the greatest determination to win.
For that, Rocky Marciano will always be one of History's Heroes.