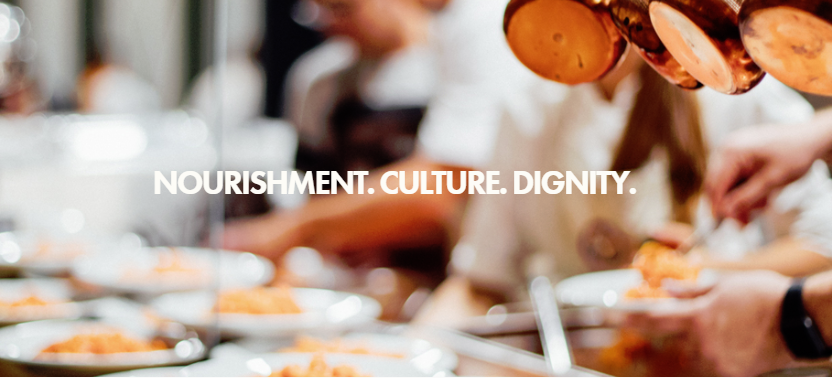 Although the Summer Olympic Games are over, in some ways, their positive impact has continued. This year a program was created to feed Rio's hungry citizens using leftover foods at from the Olympic Stadium.
This program named RefettoRio is in response to the world's growing wasted food crisis. According to Agencia Brazil, 30 percent of usable food in Brazil is wasted.
The Olympic Committee's sustainable food initiative, Chef David Hertz's Gastromotiva Organization, and Chef Massimo Bottura's Food for Soul non-profit Organization are the groups responsible for orchestrating the event.
Since August 9th RefettoRio has been providing meals to the hungry and is reinforcing the Rio Olympics' message of hope. The meals served to the hungry will not just be reheated leftovers either. The program is expected to serve nearly 5,000 three course meals free of charge using almost 12 tons of unused food. These courses consist of a pasta appetizer, a main course, and a dessert. The food is served on a biodegradable plate and the facility used to serve the meals will be used as a soup kitchen and culinary school after the Olympics.
This is not the first time that Massimo Bottura has conducted this type of program. Last year, he created a similar charitable event ExpoMilan in Greece that used nearly 15 tons of salvaged food to provide 10,000 meals to the hungry.
David Hertz has similarly created his organization in the interest of the people of Brazil. RefettoRio employs many local chefs that have passed Gastromotiva training courses. Hertz hopes that through culinary education, he will be able to empower the downtrodden populations of Brazil.
"We need to empower people on the ground." Says Hertz, "They can make the change happen."
We would like to extend our gratitude towards Chef's Bottura and Hertz, the nonprofits involved, and the Rio Olympics for providing aid to those less fortunate and for their efforts of making the world a better place.