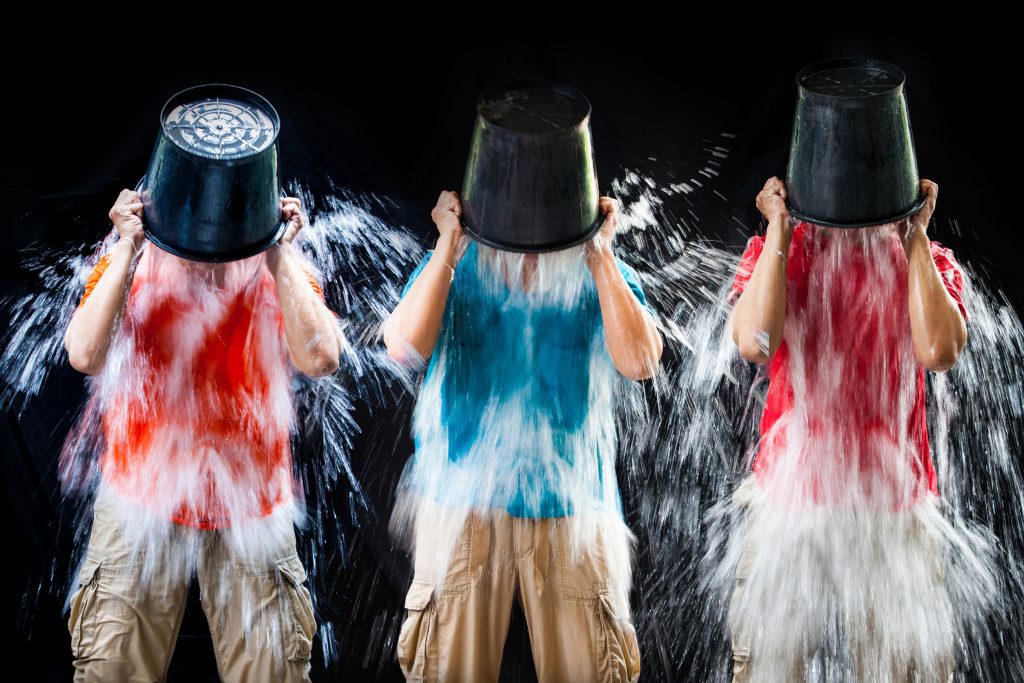 Do you remember the Ice Bucket Challenge from the summer of 2014? It involved people dumping a bucket of ice water on their heads, or else they had to make a donation to the ALS Association.
Well, it turns out that the funding raised by the Ice Bucket Challenge resulted in the discovery of the NEK1 gene, which is believed to contribute to the cause of ALS (amyotrophic lateral sclerosis disease, also known as "Lou Gehrig's" disease).
About the Research
The Ice Bucket Challenge raised over 100 million dollars for the ALS Association. Although, the start of the research is credited to Bernard Muller and his partner Robbert Jan Stuit, both of whom suffer from ALS. "The ALS Ice Bucket Challenge enabled us to secure funding from new sources in new parts of the world.
This transatlantic collaboration supports our global gene hunt to identify the genetic drivers of ALS. I'm incredibly pleased with the discovery of the NEK1 gene adding another step towards our ultimate goal, eradication this disease from the face of the earth." said Muller in an interview with ABC.
Soon, one million dollars of the donated money was contributed towards creating Project MinE, that provided research materials to 80 researchers in 11 different countries. The researchers at the University of Massachusetts Medical School specifically found the NEK1 gene.
Their findings were then published on Nature Genetics Journal. Lucie Bruijn, PHD, of the ALS Association stated that "The ALS Ice Bucket Challenge enabled the ALS Association to invest in Project MinE work to create large biorepositories of ALS biosamples that are designed to allow exactly this kind of research to produce exactly this kind of result."
We would like thank those who had taken part in the Ice Bucket Challenge, and to congratulate the researchers working with Project MinE and the ALS Association. All of whom showed how much of a difference we can all make.